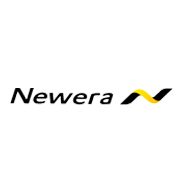 Newera Tools & Machinery (M) Sdn. Bhd. was established in 2003 as a subsidiary of Newera Equipment Supply Sdn. Bhd. Prior to incorporation, Newera Tools & Machinery operated as the Industrial Division within Newera Equipment Supply Sdn. Bhd. Over the years, the Division grew to become highly successful, dealing in the supply and servicing of high quality assembly tools, machine tools & lubrication equipment and was spun off as a subsidiary company in 2003.
Well established with 40 years of experience catering to the needs of the manufacturing & assembly of automotive industry, electronic & electrical appliances industry, engineering & construction industry, steel fabrication, marine & shipbuilding and also offshore industry.

Coupled with a team of dedicated and experienced staff, we have a successful and reputable track record. We are proud to hold the distribution rights from various well known brands such as URYU, AIMCO, Hougen, OMI, NewBroach, Royal Master, Nagahori, Yamada, Diamond, Cejn, Blovac, Compact Tools, Piranha, Balaman, Ineco, ThingTech, Hasegawa and Daisen.
In order to remain competitive in the industry, we strive to provide the best products and customer service to meet individual customer's needs and expectations. We focus on maximizing customer satisfaction by constantly improving overall performance and efficiency, as we strongly believe in maintaining long-term profitable relationships with our valued customers.
Our products include:
Uryu (Japan)
Air Tools & Electric Nutrunner
AIMCO (USA)
DC & Battery Tools
Hougen (USA)
Portable Magnetic Drills & Rotabroach Cutters
OMI (Japan)
Portable low profile Magnetic drills & Crinkey Cutters
NewBroach (England)
Portable Magnetic Drills & Annular Cutters
Royal Master (Japan)
Hydraulic Punchers
Nagahori (Japan)
Quick Connecting Couplings
Yamada (Japan)
Oil & Grease Lubrication Equipment
Diamond (Japan)
Handy Hydraulic Punchers
Cejn (Sweden)
Spriral Hose/Air Guns/ Tubings/ Connectors
Blovac (Japan)
Pneumatic Vacuum Cleaners
Compact Tools (Japan)
Sanders & Polishers
Piranha (USA)
Hydraulic Ironworker/Punch Press
Balaman (Japan)
Pneumatic & Hoist – 3-Dimensional Balancers
Ineco (USA)
Tapping Machine/Pipe Bending Machine
Thing Tech (Japan)
Air Balancer, T-Arm & Rail System
Hasegawa (Japan)
Power Fighters – Electric Needle Scaler
Daisen (Japan)
"One Touch" Quick Connect Couplings